The Queen of Nothing. Holly Black. Young adult/Fantasy. 2019. 300 pages. 5 stars.
I am the Queen of Elfhame.
Even though I am the queen in exile, I am still the queen.
And that means Madoc isn't just trying to take Cardan's throne. He's trying to take mine.
He will be destruction of the crown and the ruination of the throne.
Power is much easier to acquire than it is to hold onto. Jude learned this lesson when she released her control over the wicked king, Cardan, in exchange for immeasurable power.
Now as the exiled mortal Queen of Faerie, Jude is powerless and left reeling from Cardan's betrayal. She bides her time determined to reclaim everything he took from her. Opportunity arrives in the form of her deceptive twin sister, Taryn, whose mortal life is in peril.
Jude must risk venturing back into the treacherous Faerie Court, and confront her lingering feelings for Cardan, if she wishes to save her sister. But Elfhame is not as she left it. War is brewing. As Jude slips deep within enemy lines she becomes ensnared in the conflict's bloody politics.
And, when a dormant yet powerful curse is unleashed, panic spreads throughout the land, forcing her to choose between her ambition and her humanity…
From the #1 New York Times bestselling author Holly Black, comes the highly anticipated and jaw-dropping finale to The Folk of the Air trilogy.
"By you, I am forever undone."
I normally wait a few days before writing a review because I need time to emotionally process everything I read but in this case, I'm just itching to write my spoiler-free thoughts and feelings so here it goes!
This is without a doubt one of the most anticipated releases of the year. It's rare for two books in the same series to be released within such a short timeframe so it's a testament to the community how coveted this final book was. That being said, the expectations were really high and I'm so happy to say that I was thrilled and not at all disappointed with the outcome.
From the prologue alone you can already tell that this finale was going to kick ass. I was already sobbing on page 6. Page 6!!! The story picks up where The Wicked King left off and it doesn't wait long for the action to kick in. Holly Black knew what but the readers wanted and she didn't keep them waiting.
For the plot, I was surprised at how elusive the blurb was. It was interesting enough to keep you waiting all year for it but gave all but nothing as to what to expect. Even the most seasoned readers (myself included) didn't see the twists coming. Some characters also prove to be more convoluted than others.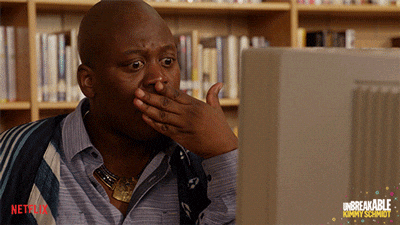 What really got to me, however, was how short the book was! For a series ending, oddly, it was shorter than the first two books. But it didn't at all feel that way. The writing style and pacing were proportionate though I wouldn't have minded a longer book just to make the experience last a few more hours before it has to end.
I expected more action and chaotic scenes but I was pleased with the direction Holly Black took to resolve the conflicts. It also showcased her genius with all the easter eggs she hid in plain sight! Hint: take a closer look at the cover after finishing the book.
"I knew little else, but I always knew you."
Jude and Cardan are, as expected, perfect together. Their romance was amazing and the way things ended made me wish I too was a mortal living in Faerieland.
It sucks that the series is over but I'm really lucky to have been able to read it and see the community bond over this Fae-centered story. 5 stars!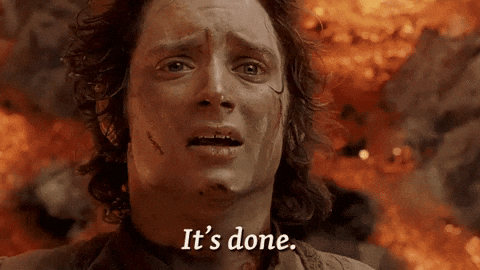 P.S.
@ Holly Black, any chance we can get a spin-off? 🙂
Holly Black is the author of bestselling contemporary fantasy books for kids and teens. Some of her titles include The Spiderwick Chronicles (with Tony DiTerlizzi), The Modern Faerie Tale series, the Curse Workers series, Doll Bones, The Coldest Girl in Coldtown, the Magisterium series (with Cassandra Clare), The Darkest Part of the Forest, and her new series which begins with The Cruel Prince in January 2018.
She has been a finalist for an Eisner Award, and the recipient of the Andre Norton Award, the Mythopoeic Award and a Newbery Honor. She currently lives in New England with her husband and son in a house with a secret door.