One of my 2019 reading resolutions is to read less books and here's why.
---
Now you might be wondering, why would I want to read less books when there are so many great releases set for 2019? I've looked back on my previous reading challenges where I've read around 50-100 books in one year. This year I was able to read over 50 books. That averages to about one to two books per week, meaning there are more times when I am likely skimming rather than absorbing what I'm reading.
Looking at the numbers, I should be feeling triumphant because wow, I really read a lot. However, I actually feel sad because I don't remember most of what I've read. I guess the Reading Challenge pressured me to finish my goal so much that I just read books for the sake of reading them rather than enjoying them. I would suffer through subpar titles because I would think that I need to finish this book to add to my challenge.
My sadness only intensifies when I try to think of books that I really liked throughout the year. Out of the eighty something books I've read, I would say I only liked around…. eight? That makes up less than 10% of the books I've read throughout the entire year. That's a sad revelation.
Now that I'm getting older and having to juggle more on my plate (I'm set to graduate college in 2019, which means I'll be off to working a job soon!) I can't afford to waste my time reading books that do not meet my expectations or entertain me enough to keep me reading with so much effort on my part. You can say that I'm a demanding reader, but after reading over 400 books in a few years, you develop a certain taste and most definitely not all authors will be a good fit.
Because of that, I'm only setting 10 books for my 2019 Goodreads Reading Challenge.
I'm slowly learning to prioritize quality over quantity. I wouldn't mind reading five really good titles that I can't stop thinking about rather than read 50 books that are average at best. Less is more.
For 2019, I'll be opening books with high standards and no mercy.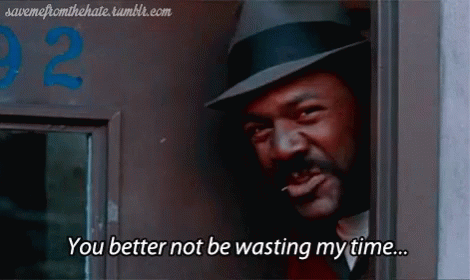 ---
What are your 2019 reading resolutions? How many books are you putting for your Goodreads Reading Challenge? Comment them below!