2019 is looking bright and we're celebrating the new year by listing down our most anticipated releases of the year!
---
The Wicked King (January 9)
The beloved ship of 2018 Jude and Cardan return for more as we continue that slow burn of a romance and an interesting turn of events as Jude has the power to control Cardan for a year (and not a second more).
Read more about The Wicked King.
99 Percent Mine (January 29)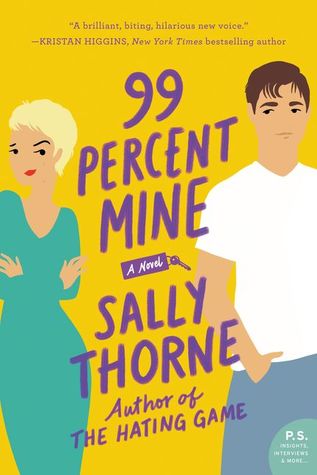 Sally Thorne returns after taking the book universe by storm with her debut The Hating Game. Now we see the story of two people who want each other, but just can't seem to be together.
Read more about 99 Percent Mine.
Lady Smoke (February 5)
The Ash Princess series takes off with its sophomore title coming out in early 2019. We continue the story of Theodosia as she tries to regain her kingdom and her people.
We Hunt the Flame (May 14)
Mulan meets Aladdin in this Arabia inspired fantasy where hunter Zafira disguises herself as a man in order to feed her people. When the Prince of Death, Nasir, and Zafira are sent on different missions with the same goal, things get interesting.
Read more about We Hunt the Flame.
Kingsbane (May 21)
Rielle continues her journey on a quest as she tries to find seven hidden castings of the saints. Corien, the angel, is also proving to be a tempting contender to her beloved Audric. Centuries later, Eliana tries to accept her destiny as the world's long-awaited savior.
Sorcery of Thorns (June 4)
An act of sabotage that releases the library's most dangerous grimoire implicates Elisabeth. As she teams up with her worst enemy, she finds herself caught up in conspiracies tracing back centuries.
Read more about Sorcery of Thorns.
Rage (June 11)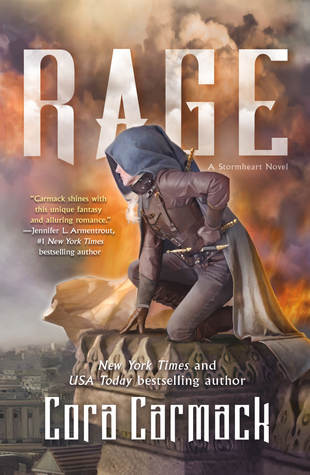 The Stormheart continues with its long-awaited sequel, Rage. Disguised as the rebel Roar, Aurora uses her royal knowledge to aid in the rebellion. However, things are brewing up to more than just rage–it's brewing for war.
---
What releases are you looking forward to in 2019? Let us know in the comments!