Fall books are one of the most anticipated releases of the year. To express my excitement, I'll be listing some releases that I cannot wait for! Keep reading and see if we have some #matchies!
---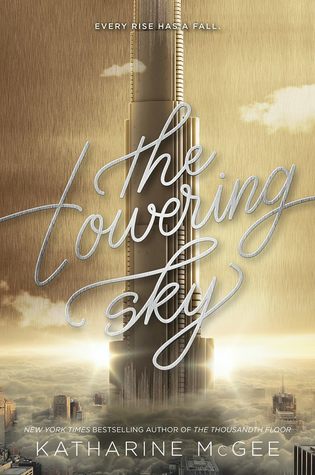 Title: The Towering Sky
Author: Katharine McGee
Expected publication date: August 28, 2018
Synopsis: The final book in Katharine McGee's epic New York Times bestselling series, The Thousandth Floor.
It's New York City, 2118.
In Manhattan's glamorous thousand-story supertower, millions of people are living scandalous lives. Leda, Watt, Rylin, Avery, and Calliope are all struggling to hide the biggest secrets of all, secrets that could destroy everything, and send their perfect worlds toppling over the edge.
Because every rise has a fall
What I'm excited about: More drama from the previous two books, finale to the trilogy, we finally get to see how this tangled mess of a story is resolved! I wanna see who the final couples are since throughout the past two books they've been switching like they're on Love Island.
---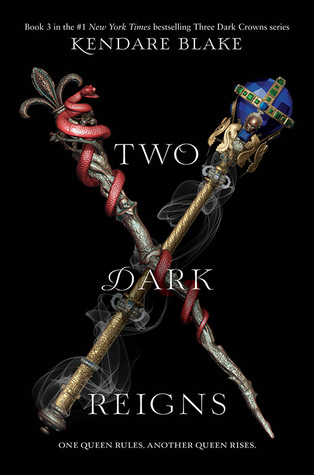 Title: Two Dark Reigns
Author: Kendare Blake
Expected publication date: September 4, 2018
Synopsis: #1 New York Times bestselling author Kendare Blake returns with the highly anticipated third book in the Three Dark Crowns series!
Katharine sits on the throne, Mirabella and Arsinoe are in hiding, and an unexpected renegade is about to wage a war of her own. The crown has been won, but these queens are far from done.
What I'm excited about: Another finale, we find out if someone actually dies and who the Strongest Triplet is.
---
Title: Wildcard
Author: Marie Lu
Expected publication date: September 18, 2018
Synopsis: Emika Chen barely made it out of the Warcross Championships alive. Now that she knows the truth behind Hideo's new NeuroLink algorithm, she can no longer trust the one person she's always looked up to, who she once thought was on her side.
Determined to put a stop to Hideo's grim plans, Emika and the Phoenix Riders band together, only to find a new threat lurking on the neon-lit streets of Tokyo. Someone's put a bounty on Emika's head, and her sole chance for survival lies with Zero and the Blackcoats, his ruthless crew. But Emika soon learns that Zero isn't all that he seems–and his protection comes at a price.
Caught in a web of betrayal, with the future of free will at risk, just how far will Emika go to take down the man she loves?
What I'm excited about: More of Zero and Hideo, possible love triangle, character development of Emika, honestly anything but the cover because the cover is as bad as the story is good.
---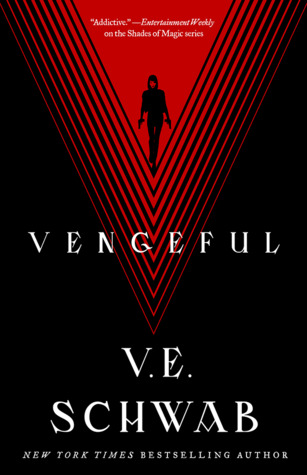 Title: Vengeful
Author: V.E. Schwab
Expected publication date: September 25, 2018
Synopsis: The sequel to VICIOUS, V.E. Schwab's first adult novel.
Sydney once had Serena—beloved sister, betrayed enemy, powerful ally. But now she is alone, except for her thrice-dead dog, Dol, and then there's Victor, who thinks Sydney doesn't know about his most recent act of vengeance.
Victor himself is under the radar these days—being buried and re-animated can strike concern even if one has superhuman powers. But despite his own worries, his anger remains. And Eli Ever still has yet to pay for the evil he has done.
What I'm excited about: A long-awaited sequel. It's by V.E. Schwab. Continuation of Victor and Eli's rivalry. New charcters = new EO's (hopefully).
---
Title: The Lady's Guide to Petticoats and Piracy
Author: Mackenzie Lee
Expected publication date: October 2, 2018
Synopsis: Felicity Montague is through with pretending she prefers society parties to books about bone setting—or that she's not smarter than most people she knows, or that she cares about anything more than her dream of becoming a doctor.
A year after an accidentally whirlwind tour of Europe, which she spent evading highwaymen and pirates with her brother Monty, Felicity has returned to England with two goals in mind—avoid the marriage proposal of Callum Doyle, a lovestruck suitor from Edinburgh; and enroll in medical school. However, her intellect and passion will never be enough in the eyes of the administrators, who see men as the sole guardians of science.
But then a small window of hope opens. Doctor Alexander Platt, an eccentric physician that Felicity idolizes, is looking for research assistants, and Felicity is sure that someone as forward thinking as her hero would be willing to take her on. However, Platt is in Germany, preparing to wed Felicity's estranged childhood friend Johanna. Not only is Felicity reluctant to opening old wounds, she also has no money to make the trip.
Luckily, a mysterious young woman is willing to pay Felicity's way, so long as she's allowed to travel with Felicity disguised as her maid. In spite of her suspicions, Felicity agrees, but once the girl's true motives are revealed, Felicity becomes part of a perilous quest that will lead her from the German countryside to the promenades of Zurich to secrets lurking beneath the Atlantic.
What I'm excited about: Felicity. Historical fiction. Cameo of Monty and Percy. Felicity. Women empowerment. Medical school! A possible engagement. Felicity. Felicity. Felicity.
---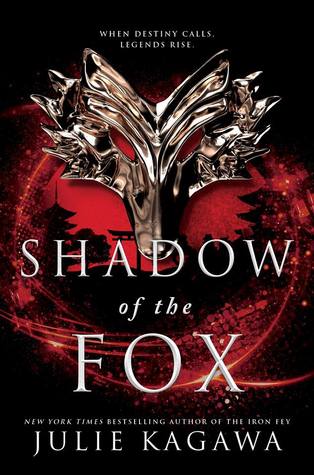 Title: Shadow of the Fox
Author: Julie Kagawa
Expected publication date: October 2, 2018
Synopsis: Once Every Thousand Years…
Every millennium, one age ends and another age dawns…and whoever holds the Scroll of a Thousand Prayers holds the power to call the great Kami Dragon from the sea and ask for any one wish. The time is near…and the missing pieces of the scroll will be sought throughout the land of Iwagoto. The holder of the first piece is a humble, unknown peasant girl with a dangerous secret.
Demons have burned the temple Yumeko was raised in to the ground, killing everyone within, including the master who trained her to both use and hide her kitsune shapeshifting powers. Yumeko escapes with the temple's greatest treasure—one part of the ancient scroll. Fate thrusts her into the path of a mysterious samurai, Kage Tatsumi of the Shadow Clan. Yumeko knows he seeks what she has…and is under orders to kill anything and anyone who stands between him and the scroll.
A wish will be granted and a new age will dawn.
What I'm excited about: Adventure story based on Japanese mythology. I won an ARC from #bookwormsuniteph. A dragon!!! Also something like a genie.
---
Of course, I'm always on the look out for more new books to read (because screw my TBR, right?)
What are your anticipated releases for 2018? Comment them below!