Although this blog has been around for three years, it has only been a few good months since we have made bookish friends within the community in the Philippines! So we were very excited when we made plans to go to this event for the first time!
---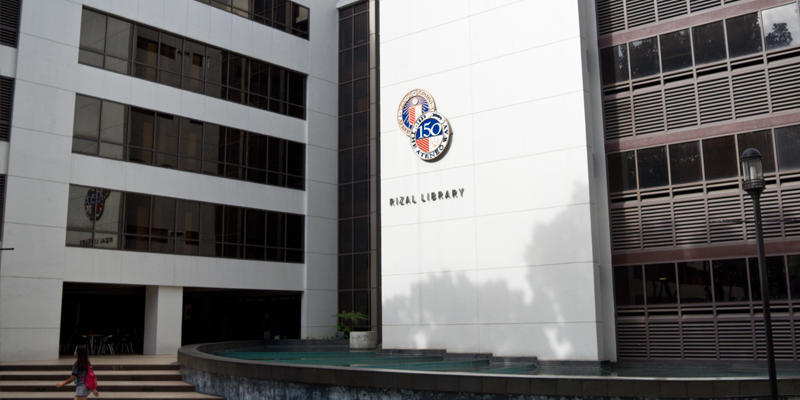 For starters, we were very glad that the event was held in the Rizal Library of Ateneo de Manila University! As you may (or may not) know, we are currently students of Ateneo and we were thrilled to see our student life and reading life intersect with each other.
#BookwormsUnitePH had activities, games, talks, and even a bingo card so we can get to know more people! The prizes were displayed beautifully to give all of us incentive to join in on the fun
Who wouldn't be motivated with those beautiful ARCs?!
I was so motivated to win some books I had my eyes on that the selfies we were required to take for Do it for the Gram were definitely NOT my best angle 😩 Being a good sport, I'll still show you some of the most outrageous ones I took (spoiler alert: I look like an egg in most of them)
Despite our joint efforts, we didn't win the stack of books up for grabs. We're super happy for everyone who won though 😀
However, we pulled through the YA Trivia game with Leslie @BibliophileKid (you can read her own experience here) and won first place using what we call our home court advantage!
Our team was infamous for our team name (Dig Big Energy) and enthusiastic energy. We even made a little dance for it!
There were also some amazing activities like an open mic for slammed poetry, blind book date, and our own hosts got to talk about their love for books and how this event came to be.
Although there some bloggers who were not physically there for the event (cough cough Rafael @ The Royal Polar Bear Reads cough cough) we still got something to remember him by!
We also have some bonus material included aka boomerangs taken with hosts JM @ Book Freak Revelations and Inah @ The Bibliophile Confessions
At the end of the day, we left the event with full hearts (and even fuller tote bags) because our first ever #BookwormsUnitePH experience has been nothing but good memories to look back on.
Here's to more events and new people! We hope to see and meet more people in events like this ❤