I've been seeing a lot of drama regarding ARCs especially during BookExpo and BookCon, so I figured I would create a discussion post as to why ARCs are a big deal especially to international bloggers*
*By international bloggers, I'm referring to those who blog outside of the United States, specifically those who come from developing countries such as myself. Please take my context into consideration before making any judgments.
Accessibility to ARCs
Let's face it, those who blog internationally do not have as much access to ARCs (if they have any access at all) whether digital or physical. Netgalley and Edelweiss+ were websites where international bloggers were able to get digital galleys of books they wanted to read ahead of its release date; however, a few months ago there was an issue of international bloggers not being able to even request for digital galleys.
Where does that put international bloggers in the book community? We are constantly being excluded from things that book bloggers should be able to enjoy.
An Issue of Privilege
The accessibility of ARCs comes down to privilege. We [international bloggers] are people who cannot afford to fly across the world to attend events such as BookExpo and BookCon to meet our favorite authors, fellow bloggers, and get as many physical ARCs as we can. We are already marginalized in the book community and denying us ARCs is just the cherry on top.
People Complaining About our Friends Getting ARCs for Us
This is the most prominent topic during BookExpo because there were tweets from people that others should not get more than one physical ARC for their international blogger friends.
Again, I'm bringing in the issue of privilege. We have friends who are kind enough to include us to a space where we are physically excluded from. It really hurts to see fellow bloggers blatantly talk about how our friends shouldn't take us into consideration. Frankly, I'm disgusted.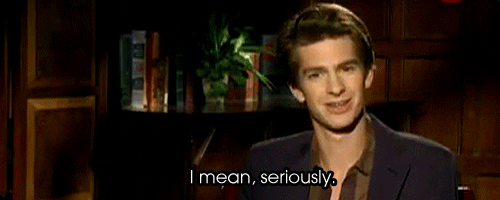 Not All Publishers Ship Internationally
Even the most prominent book bloggers get denied physical ARCs by publishers due to geographical constraints. Shipping is expensive overseas. Some publishers have no international contacts for certain countries. Physical ARCs are considered a treasure to us, why are you making us feel bad for wanting it? Who are you to tell us to stop whining about not getting ARCs and wait for the release date instead?
It's not the ARC, It's What it Represents
STOP telling us that "it's just an ARC" because really it's not so much the ARC itself that matters.
When publishers take us into consideration and actually send us ARCs (whether physical or digital), it is more the recognition that validates us as bloggers. That recognition allows us to feel like we are part of the community as POCs. In a time and age where POC authors are seen and heard, I like to think that POC bloggers should have the same recognition as well.
---
I am not targeting anyone specifically because quite frankly I don't remember who tweeted/posted what, I just wanted to take the time to write a post about an issue that hits home to us because we are international bloggers, we are POC, and we matter.
If you have comments, experiences, and other things you would like to say, please feel free to comment below because this is an important topic we would like to discuss.