Hallo fellow book lovers and all Disney lovers!!!
I love all things Disney, and when I saw this tag on my feed, I knew I had to do this!!! I don't know who started this tag, but if you know who did, please comment it down below because I want to credit them!
Without further ado, here is the Disney Book Tag!!!
---
A Whole New World
A book that made you see the world differently
Divergent made me see that the world isn't black and white. I know it's a simple concept, but it's nice to be reminded of those things. 🙂
Cruella De Vil
Your favorite villain
I'm sorry I keep repeating the same character in every book tag but I'm pretty sure you all know who I mean I truly am sorryASDNKJesfbdv;
I won't say I'm in love
A book you didn't want to admit you loved
This book was so messed up but maybe I like things messed up ya know
Gaston
A character that you couldn't stand
Please don't hate me but I really cannot stand Mal knfatjldamfnbJHLSDBVfl #TeamDarkling
Part of your world
A book set in a universe you wish you could live in
Who wouldn't wanna live in a world of visual reality like daaaaaamn
A dream is a wish your heart makes
Describe what the book of your dreams would be like
The synopsis of Sweet Black Waves is pretty much my ideal storyline in a book, and I'm so happy to say that I got an ARC for this book!!!!! YAHOOOOOO
Someday my prince will come
What book character would you marry if you could?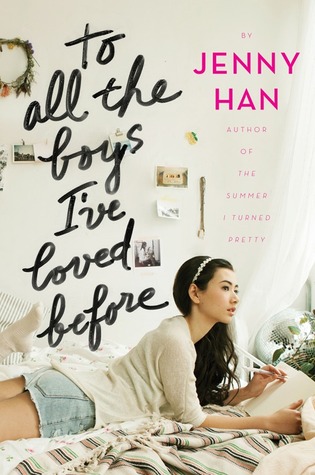 Nikki doesn't really approve of my choice of Peter K, but if he weren't in high school anymore, he would be my #1 yooooo
I see the light
A book that changed your life
I started reading because of The Hunger Games, and that was the beginning of my beautiful reading journey ❤
When you wish upon a star
 A book you wish you could reread for the first time
I'm a sucker for fairytale retellings, and this was no exception. I always find myself rereading my favorite scenes in the series, and I really wish with all my heart that I could read the entire Lunar Chronicles for the first time again.
I just can't wait to be king
Pick a book with some kind of monarchy in it
If I could describe this book in one word it would be GLORIOUS
Colors of the wind 
A book with a beautiful colorful cover
This will always be one of my favorite book covers. It's soooooo beautiful!!!
---
And this was the Disney Book Tag!! Please feel free to do this too, and let me know when you do please!
Happy reading, everyone! ❤