I [Kyra] am a Star Wars baby. I grew up with watching and loving the movie, so it's only natural that Book Allure does the Star Wars Book Tag!! We got this book tag from B&C Books!!!
I [Nikki] am just doing this book tag because I love book tags!!!!
---
R2D2: Name a book that made you laugh
K:
"Have you tried putting her head in rice?"
N:
"I am not making up the Theory of Relativity!" The Interdict roared. "I am not Albert Einstein. Are you telling me that you, Tyrus–the Emperor–do not know the basic laws of physics? You were totally unaware of the basic laws of physics?"
Padmé Amidala: Name a badass female character
K:
Emika is a bounty hunter yooo how badass is that??!?!!!!!!!
N:
Alex makes violence look empowering.
Leia Organa: Name your favorite or least favorite love triangle
K:
I promise you, it can't get any better than this.
N:
The love trianglesSSSs in this book were my least favorite mainly because I didn't know who I shipped more 😡
Luke Skywalker: Name a rising author or a new to you author that you love
K:
I'll definitely check out more of this author's books!!!!!
N:
Honestly, if Sally Thorne's debut novel was this good, I can only imagine how great her upcoming ones will be!
Anakin Skywalker: Name a series that started out well but ended out badly
K:
grrrRrrRRRrR
N:
Book 1 was super good… I had no idea what happened with Book 2 😦
Qui-Gon Jinn: Name a character that suffers a tragic death
K:
GRRRRRRRRRRR
N:
It came out of nowhere and he totally didn't deserve it but y'know, the title set up our expectations and had to deliver…….
Han Solo: Name your favorite sassy character
K:
William and his demon pox song ❤
N:
BROODY MCHOTTIEPANTS hands down will get the Sassy Character Award
Emperor Palpatine: Name a series with incredible world building
K:
You have not one not three but TWO intricate magic systems!!!!!
N:
Roar really relied a lot on its worldbuilding and it was so wonderful that I wished I lived in it.
Obi-Wan Kenobi: Name a series that exceeded your expectations
K:
I wasn't planning on reading book 3 since I wasn't hyped for it BUT BOY AM I GLAD THAT I READ IT!!!!!
N:
I mean I didn't expect my heart to be ripped out but sometimes it just has to happen against your will y'know
Master Yoda: Name a series that taught you something or made you grow
K:
This book made me want to be brave and selfless and honest and smart and kind
N:
If anything, this book showed me how far I've grown because I compared myself to the characters and saw my own progress reflected in some of them!
Darth Vader: Name your favorite villain
K:
I LOVE YOU DARKLING MARRY ME
N:
TFW THE VILLAIN IS JUST MISUNDERSTOOD </3
Chewbacca: Name your favorite fictional best friend
K:
Get yourself a funny best friend like Simon Lewis yooo
N:
Percy is such a cinnamon roll and is one hell of a best friend because he will compliment you and give you advice but will also let you know when you're being a psycho!!!!
C-3PO: Name a character who always needs saving
K:
Tbh Peeta Mellark but it's okay, I forgive him
N:
I love Feyre but honestly she is such a dumb bitch sometimes and doesn't know how to prioritize urgent things and gets into so much trouble and relies on everyone to save her but it's ok I still love this series
Boba Fett: Name a character who went through a traumatic childhood experience
K:
INEJ HAD THE WORST CHILDHOOD OMG I WANT TO GIVE HER A HUG
N:
I was thinking of only naming Warner until I realized that the entire cast of this book had a traumatic childhood nice
Rey: Name a character with a mysterious past
K:
Kaz had a mysterious childhood in book 1 if I remember correctly :(( not very sure waahhh
 N: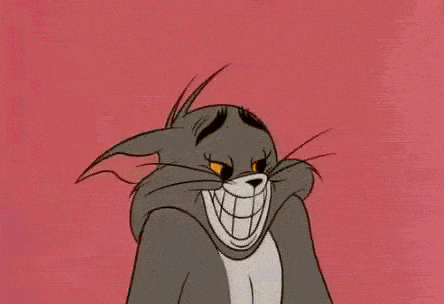 Gonna skip this one cos I realized that I can't remember any character that has a past that is mysterious enough.
Finn: Name a character who has questioned his/her morals
K:
She questioned her beliefs and society (that's kinda close to morals right??!?!)
N:
Is killing your triplets still wrong if it means assuring your own survival???? Is it?????? We don't know!!!
Poe Cameron: Name your favorite series that travels through time
K:
THIS WAS SO MUCH FUN WAAAAH I LOVE TIME TRAVEL!!!
N:
Not only are you traveling through time but we are traveling through parallel universes as well!!!!!! Yay!!!!
---
Tag us if you're going to make your own Star Wars book tag! We want to see your answers 🙂