Want. Cindy Pon. Science fiction/Young adult/Dystopian. 2017. 328 pages. 4.5 stars.
We want and are left wanting
Jason Zhou survives in a divided society where the elite use their wealth to buy longer lives. The rich wear special suits that protect them from the pollution and viruses that plague the city, while those without suffer illness and early deaths. Frustrated by his city's corruption and still grieving the loss of his mother, who died as a result of it, Zhou is determined to change things, no matter the cost.
With the help of his friends, Zhou infiltrates the lives of the wealthy in hopes of destroying the international Jin Corporation from within. Jin Corp not only manufactures the special suits the rich rely on, but they may also be manufacturing the pollution that makes them necessary.
Yet the deeper Zhou delves into this new world of excess and wealth, the more muddled his plans become. And against his better judgment, Zhou finds himself falling for Daiyu, the daughter of Jin Corp's CEO. Can Zhou save his city without compromising who he is or destroying his own heart?
"Are you impressed?" I asked, my head feeling hot and full from the blood rushing into it.
"By your poor life choices?" she replied. "No."
I had high expectations for Want, and I'm happy to say that it left me speechless. It's the kind of story that's easily visualized, like a movie playing in your head. What's wonderful about it is that it didn't need heavily detailed descriptions for it to mentally come alive. Something about Cindy Pon's writing is attuned with our imaginations that it's easy enough for us to enjoy the story with minimal effort.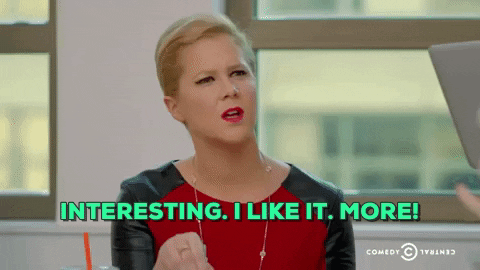 Off the bat, it reminds me a lot of Six of Crows sans the multiple perspectives. Want is a story about justice as opposed to a heist, but it does have the heist-like scenarios that leave us on the edge of our seats. Each character is complex enough that it leaves us wanting (haha, see what I did there) for more than the single perspective provided by Jason Zhou. These characters are diverse in their own ways that it's almost impossible to mistake one for the other. Not only does it represent a lot of ethnicities, it also represents a broad coverage in the spectrum of personalities, temperaments, and skills. We are left with little room to be bored with Cindy Pon's novel.
The plot initially jumps timelines, going back and forth from present to past in order to shed light on contexts and backstories that are essential to understanding—and more importantly, enjoying—the story. We are exposed to underprivileged teenagers who are at the mercy of a polluted world while the rich literally isolate themselves with suits that regulate their air, temperature, and other aspects of nature that should be freely given to the people. In this story, these natural rights are sold at a high price not many can afford, thus leaving them to die or to at least to live a shorter life span than normal.
I highly enjoyed the story with a lot of anticipation. I read through it at an impressive speed without even knowing it. These characters mixed with such a narrative made it a wonderful masterpiece to enjoy. Not only is it written beautifully, it also serves as a wake up call to us because although Want is a fictional dystopian story, it doesn't seem too farfetched of a future we'll possibly have if we don't take proactive stances in protecting the environment. In my literature classes, Want would fall under dulce et utile, which is a literary work that is both a product of genius and practicality. For that, I'm giving this 4.5 stars.