Fireblood. Elly Blake. Young adult/Fantasy. 2017. 416 pages. 4 stars.
Crush us, beat us, cut us down. We will not be extinguished. We live in the embers and rise again to consume our enemies.
All hail the Fire Queen.
Against all odds, Ruby has defeated the villainous Frost King and melted his throne of ice. But the bloodthirsty Minax that was trapped inside is now haunting her kingdom and everyone she loves. The answers to its demise may lie to the south in Sudesia, the land of the Firebloods, and a country that holds the secrets to Ruby's powers and past…
Despite warnings from her beloved Arcus, Ruby accompanies a roguish Fireblood named Kai to Sudesia, where she must master her control of fire in a series of trials to gain the trust of the suspicious Fire Queen. Only then can she hope to access the knowledge that could defeat the rampaging Minax—which grows closer every moment. But as sparks fly in her moments alone with Kai, Ruby no longer knows whom to trust. The fates of two kingdoms are now in her hands.
You won't walk away without losing something you care about.
If you've read my review on Frostblood, you'll know that I hated on the first half of the book without mercy. Frostblood was every cliché YA trope combined, yet it still delivered a good story as a single unit. I had my doubts picking up its sequel, but it surprised me in an emotional way.
Fireblood follows Ruby's place in the Frost Court, a place that holds no sympathy for firebloods. Most of the story takes place outside of the Frost Court, so we get to see more of the universe this story is set in. I loved the world building and the mythology of this saga! It was very original and made it seem very real, and I gobbled up every line.
This book follows a very action-packed plot with a reasonable pace! Even though it was full of suspense and movement, it didn't feel rushed. I was still able to absorb the details Elly Blake wrote that made me appreciate this book more than I did with Frostblood.
But oh my god, can we please talk about Kai?! I instantly fell in love with him as a character because he was so charming! I know that a lot of readers don't like the prospect of love triangles but this was one love triangle that I honestly did not know who I was rooting for.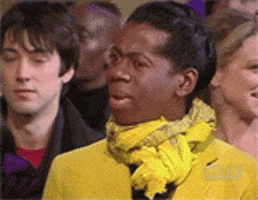 I wanted both Arcus and Kai (not for Ruby, but for myself). Both are great characters with different powers and different personalities. Arcus is closed off and does not like to show much of his emotions, and yet, we see how much he loves Ruby because he risks everything to save her without a second thought.
"I don't want to let you go," he said unevenly, "but I'll go mad if I try to keep holding on. You are flame, Ruby, and fire can either be free or it will be smothered. The last thing I want…" His voice broke, and the sound was like a kick in my chest. "The last thing I want is to smother you."
Kai, on the other hand, is an easygoing character who flirts shamelessly and makes everything light and fun. It is honestly hard to choose between them because they both fight for a great cause with their powers.
"You're quite amusing when you're not lashing me with that sharp tongue. Although"—his eyes turned sultry—"I might not mind the violence of your tongue in the right circumstances."
Another thing I have to point out is the quotes on this book. Oh my god, the quotes are enough to make you feel so much pain. They were so painful that I made an entire post dedicated to it and you can read it here.
4 stars for a great sequel! It exceeded my expectations and now I am excited to see how this series will progress!