Reign of the Fallen. Sarah Glen Marsh. LGBT/Young adult/Fantasy. 2018. 384 pages. 3.8 stars.
I knew living with the Dead was impossible. Death is an ending, not a new beginning.
I received an Advanced Reader's Copy in exchange for an honest review.
*Warning: minor spoilers
Odessa is one of Karthia's master necromancers, catering to the kingdom's ruling Dead. Whenever a noble dies, it's Odessa's job to raise them by retrieving their souls from a dreamy and dangerous shadow world called the Deadlands. But there is a cost to being raised–the Dead must remain shrouded, or risk transforming into zombie-like monsters known as Shades. If even a hint of flesh is exposed, the grotesque transformation will begin.
A dramatic uptick in Shade attacks raises suspicions and fears among Odessa's necromancer community. Soon a crushing loss of one of their own reveals a disturbing conspiracy: someone is intentionally creating Shades by tearing shrouds from the Dead–and training them to attack. Odessa is faced with a terrifying question: What if her necromancer's magic is the weapon that brings Karthia to its knees?
"If we love the Dead, we should leave them in their own world, where they belong."
Reign of the Fallen tackles an interesting story on how a kingdom survives on necromancy. As you can see from above, the cover of the book is just an enticing as the premise, so I was really delighted when Penguin Random House sent me an advanced copy!
My experience of reading Reign of the Fallen is equally divided between what I liked and what I disliked. This review will be formatted accordingly so readers will understand what elements I genuinely liked in the story and what could have been better.
What I Liked
Originality of the story: necromancy. As far as my reading experience goes, this is the first book that mainly tackles necromancy! Other books briefly touched on it (see: The Rose Society) but never gave a detailed explanation as to how it worked. In Reign of the Fallen, they give you the entire shebang. The process of how it worked was descriptive enough to make sense and compel the reader to keep reading but not too detailed to be baffling. I also like how everyday things were integrated into the process such as honey and coffee beans to provide some sort of normalcy for the reader.
The explanation behind the process. While it's great to be shown how they do things, it's still better to be given a reason as to why they do it. Odessa's occupation as a necromancer gave its readers the right avenues to understand why they keep raising the dead, ranging from simple want to urgent need for the survival of the kingdom.
Odessa's love for Evander. I have never seen a purer form of love. At first I was suspicious because I've heard rumors that this book will feature an LGBT romance. This comes on later in the book. In the beginning, however, I was swept away by the overwhelming love Odessa and Evander have for each other. I felt it throughout the entire book and I commend Sarah Glenn Marsh for being able to pull it off spectacularly.
The way Odessa dealt with addiction and loss. Unlike others, necromancers cannot be resurrected once they die. Incomprehensible grief struck Odessa when she suffered a loss. There was a good portion of this book was solely focused on how she dealt with that hole in her chest. It ranged the entire spectrum from becoming dependent of a calming potion to numbing her feelings through brief trysts. We also see her struggle to overcome that and the writing style gets through the readers.
"You'll never hear any of this, because you've vanished and I have to carry on alone. I wish you could tell m where to go from here. Or how to get my heart to stop repeating your name."
The different coping mechanisms of loss: Odessa vs Meredy. I also admired how Sarah Glenn Marsh showed us different ways people deal with loss. There are those who deal with it with emotions, and those who deal with it by hardening their hearts.
"How do you do it?" I ask as Meredy sponges my forehead with the cloth that Valoria left. "How do you handle thinking about them without falling apart?"
"I don't," she says after a while. "I try not to think of them at all."

"Your mother brought you into this world as a whole person. And last I checked, you still are one. No matter what or who you've lost."
The clear divisions in the story. This is the kind of book where you can easily divide it into parts. The transitions are subtle but clear enough for us to tell when the pacing of the story will change! As a reader, I appreciate that because it gives me a clue on what to expect next.
I think that's most of that I really liked in Reign of the Fallen! Unfortunately, with every hit there is also a miss. So now I'll be listing what I did not like in the story.
What I Disliked
The circle of friends. The "crew" tried too hard to be like Six of Crows and the Inner Circle of ACOMAF and it didn't work. The attempt was too obvious and some of their interactions felt forced and inorganic.
The story focused too much on Odessa. We barely get to know anybody else aside from her sadness. However, this is somewhat justified because we read the entire story from her perspective and it was addressed in the book that she was too selfish to think of others.
"You're so selfish you don't notice anyone's pain but your own."
Predictable trope when it came to the villain. What is it with pretty charming boys that always give me trust issues??? It only proves that men truly ain't shit at all!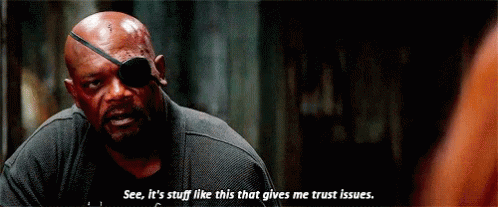 The Deadlands. The gates to the Deadlands and the Deadlands themselves were confusing mainly because I didn't understand but that may be due to my skimming
Dead time. Some parts are "skimmable" because it felt like nothing significant was happening. I was able to get key information from two sentences in what was stretched to six pages.
At the end of it all, I had a fun time reading all about Odessa and her powers! I'm very interested as to how the LGBT romance will play off since it left a lot of unanswered questions. I'm also hopeful that the sequel will focus more on other key characters that were overlooked in this first book. I'm giving this one 3.8 stars!
Reign of the Fallen is set to be released on 23 January 2018.